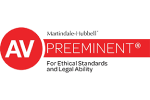 About Us
Who We Are
Banks Law Office has two attorneys: founding attorney Bob Banks and his son Nico Banks.
Bob is one of the most accomplished investor advocates in the country. He is a past president of the Public Investors Advocates Bar Association ("PIABA") and one of the few PIABA members ever to be honored with Director Emeritus status. He has recovered millions of dollars for his clients and won the vast majority of his trials.
Nico graduated in the top 15 percent of his class from Cornell Law School in 2020. Nico has already helped recover millions of dollars for wronged investors and authored influential articles and friend-of-the-court ("amicus") briefs. He also co-chairs PIABA's Young Member's Committee.
As a team, Bob and Nico present a formidable and strategic force in the legal world by combining shared knowledge, experience, and personal bonds. They understand each other's strengths and working styles, allowing them to complement each other seamlessly. This synergy translates into heightened efficiency and effectiveness in their legal practice. When you hire Banks Law, you become part of the family.
Why Choose Banks Law Office, P.C.?
Choose Banks Law Because You Want to Win
Banks Law has a proven track record of successfully navigating complex cases to secure substantial financial recoveries for clients. With over 40 years of experience in securities law, financial regulation, and investor protection, we are a leading force in recovering money for aggrieved investors.
Banks Law has completed over 1,000 unrelated investor claims in securities arbitration and in court since its inception in 1985. We have obtained a successful settlement or verdict for more than 98% of our clients, resulting in more than $300 million recovered for investors nationwide.Details of some of our most significant wins can be found here.
In every challenge we take on, we are resolutely in it to win it because your success is our ultimate victory, and because we don't get paid unless you win.
Choose Banks Law Because of Our Experience
At Banks Law Office, experience is the cornerstone of our legal practice. Our lawyers are exceptionally well versed in securities law, investment regulations, and financial market intricacies.
Throughout our years of practice, we have cultivated strong relationships with financial experts, industry professionals, and regulatory authorities. These connections enable us to access critical resources and expert witnesses, bolstering our cases with credible and persuasive evidence.
Our experience goes beyond just legal matters. We understand the human side of investment losses: the stress, anxiety, shame, and frustration that investors endure when their trust is betrayed. Our compassionate approach ensures that we not only fight vigorously for your financial recovery but also provide support and guidance throughout the legal process.
When you choose Banks Law Office, you are placing your trust in a family firm with a proven history of achieving favorable outcomes for our clients. We feel strongly about holding wrongdoers accountable and securing justice for aggrieved investors.
Choose Banks Law Because of Our Reputation
The legal world knows that Banks Law is in it to win it. With an unwavering commitment to excellence, integrity, and dedication, we manage each case with the focus and attention necessary to secure the best possible outcomes for our clients. Our father/son team operates cohesively, harnessing their collective knowledge and experience to craft innovative legal strategies tailored to the unique needs of every client. We believe that success lies not only in mastering the law but also in understanding the intricacies of each case and the human element behind it. As zealous advocates for justice, we leave no stone unturned. When you choose us, you choose a relentless ally determined to fight for your rights and interests.
Opposing counsel knows that Banks Law lawyers won't back down and won't settle unless it is in their client's best interest. Many attorneys that represent investors are willing to settle cases for less than they are worth to avoid the hassle of trial. Although it reduces the firms' costs in the short term, that trial-avoidance strategy is costly in the long term because brokerage firms learn that they can settle cases with these attorneys for small dollars. By contrast, Banks Law advises clients to decline low-ball settlement offers and proceed to trial if necessary. We are committed to helping our clients achieve the best possible outcome for their individual situation, and the investor world knows it.
Choose Banks Law Because We Are Prepared
Preparation is the bedrock of our legal practice at Banks Law. Meticulous preparation is key to upholding our reputation, building a strong case, and optimizing the outcome. When you entrust us with your investment dispute, we diligently gather evidence, analyze financial records, and scrutinize documents. Through this rigorous process, we unravel the web of unscrupulous activity.
Preparation extends beyond gathering evidence. It also involves understanding our clients' unique circumstances and objectives. We learn your story and we listen to your concerns. This personalized approach allows us to tailor our legal strategies to your specific needs, which might include group representation or a fully customized approach.
Choose Banks Law Because We Dig Deep
Uncovering financial misconduct requires meticulous investigation. Our family team conducts in-depth research to identify potential wrongdoers and builds a robust case on your behalf. We choose our cases carefully, and when you are our client, we focus on deeply understanding your claim and your situation.
Choose Banks Law Because of Our Industry Recognition and Awards
The industry recognizes that our firm exhibits the highest standards of professionalism.Some of the industry accolades are explained here:
5% of lawyers are carefully selected each year by a patented, peer review process. Bob Banks has been selected by Superlawyers every year that it has existed in Oregon.
Recognition by Best Lawyers relies on peer review. The objective of their process is to accurately gather the collective judgment of lawyers regarding the professional skills and capabilities of their fellow practitioners within the same legal practice area and geographical location.
Fewer than 1% of U.S. lawyers are members of the Million Dollar Advocates Forum It is recognized as one of the most prestigious groups of trial lawyers in the United States and membership is limited to attorneys who have won multi-million dollar verdicts, awards, and settlements.
AV Preeminent® is a significant accomplishment. A testament to the fact that a lawyer's peers rank him or her to the highest level of professional excellence. AV Preeminent the highest peer rating standard.
The North American Securities Administrators Association honored Mr. Banks with the 2017 Investor Champion for his demonstrated advocacy for the protection of Main Street investors.
The Avvo rating is calculated using a mathematical model, and all lawyers are evaluated on the same set of standards. 10 is the highest rating
Our cases have been featured in the The New York Times, Investment News Daily The Portland Business Journal, Euguene Register-Guard, and The Oregonian.
Choose Banks Law because of what our clients say
Types of Cases We Focus On:
Financial Product Recovery: Complex financial products can lead to unexpected losses. We have extensive experience navigating the intricacies of financial products to recover money for our clients.
Securities Fraud: If you suspect fraudulent practices in your investments, our attorneys will work tirelessly to investigate and pursue legal action against those who have violated your trust.
Ponzi Scheme Recovery: Falling victim to a Ponzi scheme can be devastating. Our team has the experience and resources to pursue recovery from those who perpetrate such schemes.
Broker Misconduct: When brokers act badly, it is essential to have skilled legal representation on your side. We may be able to help you seek compensation for damages caused by broker misconduct.
Breach of Fiduciary Duty: If your broker or investment advisor breached their fiduciary duties to you–for example, if they recommended an investment that was not in your best interest, or if they failed to disclose the commissions they were receiving–our team may be able to help you recover the losses incurred.
We've talked a lot about ourselves. Now we would like to hear about you and your situation. Please call our office at 503.222.7475 to speak with one of our securities litigation attorneys or contact us.
No investor should rely on this communication to fully inform them of their rights on a complex legal matter. Your claims and defenses will depend on individual circumstances. You should consult an attorney with respect to advice applicable to your particular situation or issue. Opinions expressed on or through this site are the opinions of the individual author only and may not reflect the opinion of the firm, its attorneys or its clients.
Banks Law Office, P.C. has two locations. One location is in Washington D.C. and the other is in Portland, Oregon. Bob Banks is licensed to practice law in the state of Oregon Nico Banks is licensed to practice in Washington D.C. and in California. Both attorneys represent investors nationwide in FINRA arbitration and by partnering with local counsel in all other states.
Client Reviews
No Recovery, No Fee
Fill out the contact form or call us at 503-222-7475 to schedule your free consultation.