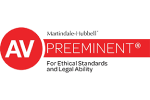 Consumer Protection
Consumer protection refers to a set of laws, regulations, and practices aimed at safeguarding the rights and interests of consumers in their interactions with businesses and the marketplace. The primary goal of consumer protection is to ensure that consumers are treated fairly, honestly, and transparently by businesses and that they have access to accurate information about products and services they purchase.
Banks Law Office attorneys enforce consumer protection laws by ensuring that consumers' rights are upheld in their interactions with businesses. We fight on behalf of consumers who have been harmed by unfair or deceptive practices, helping you navigate the legal system and seek redress.
Key aspects of consumer protection include:
Product Safety: Ensuring that products sold to consumers meet safety standards and do not pose unreasonable risks to their health or well-being.
Truthful Advertising: Prohibiting deceptive advertising practices that may mislead or deceive consumers about a product's features, benefits, or pricing.
Fair Pricing: Preventing price gouging, price-fixing, and other unfair pricing practices to ensure that consumers are charged reasonable and competitive prices for goods and services.
Product Information: Requiring businesses to provide accurate and complete information about their products, including ingredients, warranties, and potential risks.
Consumer Rights: Establishing consumers' rights to refunds, warranties, and the ability to return faulty or unsatisfactory products.
Privacy Protection: Safeguarding consumer data and privacy by regulating the collection and use of personal information by businesses.
Complaint Resolution: Providing mechanisms for consumers to report grievances and seek redress when they believe their rights have been violated.
If you suspect that your consumer rights have been violated, call us at 503-222-7475 to discuss your situation. A confidential conversation costs you nothing and you will learn more about your potential for recovery. You can also contact us or browse for more information about our firm:
Our Accolades
Client Reviews
No Recovery, No Fee
Fill out the contact form or call us at 503-222-7475 to schedule your free consultation.