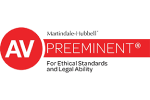 Investor Information
Investor Information and Resources
Our primary mission at Banks Law Office is to help investors recover their financial loss. However, we also advocate on behalf of investors for favorable laws and regulations. Furthermore, we want to empower investors with the tools and resources they need to stay safe from fraud and to support those who have fallen victim to investment scams. Here, you'll find some information, tools, and support tailored to protect you from fraudulent schemes:
Prior to making investment decisions, arm yourself with knowledge. BrokerCheck, provided by FINRA, empowers you to make informed choices regarding brokers and brokerage firms. It offers easy access to investment adviser information, offering a snapshot of a broker's employment history, regulatory actions, investment-related licensing information, arbitrations, and complaints. You can also find additional information about firms providing financial services and the U.S. Securities Exchange Commission's enforcement actions against companies and individuals.
The North American Securities Administrators Association (NASAA) stands as the oldest international organization dedicated to safeguarding investors. It comprises 67 state, provincial, and territorial securities administrators, including the District of Columbia. NASAA offers investor education and securities industry regulatory information, catering to investors at various stages of their financial journey. NASAA also conducts outreach programs for CPAs, law enforcement agencies, unions, financial empowerment for women, the Sandwich Generation, Native Americans, and more.
With a significant portion of its enforcement actions involving senior investors, NASAA has developed Serve Our Seniors to provide resources for senior investors, family caregivers, the securities industry, and policymakers. Senior financial exploitation results in the loss of billions of dollars each year.
The U.S. Securities and Exchange Commission (SEC) is committed to protecting investors, fostering fair, orderly, and efficient markets, and facilitating capital formation. The SEC oversees key participants in the securities world, including securities exchanges, brokers and dealers, investment advisors, and mutual funds. Its primary concerns include promoting the disclosure of crucial market-related information, ensuring fair practices, and safeguarding against fraud.
The SEC's Office of Investor Education and Advocacy provides a wide range of services to address your investor-related concerns and questions. While they cannot recommend specific investments, they can provide guidance on wise investing practices and avoiding fraud. The SEC offers questions to ask before investing, investment tools and calculators, insights into investment product features, understanding fees, and more.
The Financial Industry Regulatory Authority (FINRA) serves as the largest non-governmental regulator for all securities firms operating in the U.S. Established in July 2007 through the merger of the National Association of Securities Dealers (NASD) and the member regulation, enforcement, and arbitration functions of the New York Stock Exchange, FINRA is dedicated to investor protection and market integrity through effective and efficient regulation and complementary compliance and technology-based services.
FINRA's Investor Education Foundation supports innovative research and educational projects that equip investors with the tools and information needed to better understand the markets and the fundamental principles of saving and investing.
Remember, if you have concerns about an investment you have already made, the first step should be to contact a securities attorney. Banks Law Office attorneys focus on investment recovery and a conversation is always free and confidential. 503-222-7475 or contact us.
Client Reviews
No Recovery, No Fee
Fill out the contact form or call us at 503-222-7475 to schedule your free consultation.