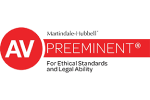 Breach of Fiduciary Duty
"Breach of fiduciary duty" refers to situations where investment professionals fail to fulfill certain obligations to their clients. When individuals seek professional investment advice, they place a significant amount of trust in the professional's expertise, expecting them to act in their best interests and provide suitable investment recommendations. However, when advisors breach this duty of care, it can lead to significant financial harm for their clients.
At Banks Law Office, we are dedicated to helping aggrieved investors seek justice and financial recovery. Our team of experienced attorneys has a deep understanding of the complexities of financial markets and the legal framework surrounding investment advisory services.
One of the primary fiduciary duties that advisors owe to their clients is the duty of loyalty. This means they must avoid, mitigate, or disclose certain conflicts of interest that could compromise the objectivity of their advice. Unfortunately, some advisors may prioritize their own financial gains over their clients' well-being, leading them to recommend unsuitable investments or engage in other unethical practices.
Breach of fiduciary duty can manifest in various other ways, such as recommending high-risk investments to clients with conservative risk profiles, failing to diversify investment portfolios adequately, churning client accounts to generate excessive commissions, or engaging in fraudulent activities to cover up poor investment performance. In some cases, advisors may also fail to conduct thorough due diligence on investment products, leading clients to invest in fraudulent or unsuitable schemes.
To establish a case of breach of fiduciary duty, our legal team conducts a comprehensive investigation, delving into the investment professional's actions and decisions. We analyze communication records, account statements, and other relevant documents to identify any breaches of fiduciary duty. Our attorneys also assess the suitability of investment recommendations in light of the client's financial goals, risk tolerance, and investment horizon.
Proving that an investment professional breached his or her fiduciary duty often involves demonstrating that a reasonable and prudent professional, in similar circumstances, would not have made the same recommendations or engaged in the same actions. Expert testimony from financial industry professionals may be used to support our case and highlight the advisor's departure from industry standards and best practices.
When pursuing compensation for clients affected by advisor negligence, our team may opt for arbitration through FINRA or, in some cases, pursue litigation in court. Our attorneys are well-versed in both dispute resolution avenues and will strategically choose the approach that offers the best chance of recovery for our clients. At Banks Law Office, we recognize that the emotional and financial toll of broker misconduct can be significant. As such, we approach each case with empathy and dedication, keeping our clients informed throughout the legal process and providing them with the support they need during this challenging time.
Our ultimate goal in breach of fiduciary duty cases is to hold responsible parties accountable for their actions and secure fair compensation for our clients' losses. By doing so, we aim to not only help our clients recover financially but also send a message that unethical behavior in the financial industry will not be tolerated.
Advisor negligence is a serious matter that can have far-reaching consequences for investors' financial well-being. At Banks Law Office, our experienced legal team is committed to advocating for aggrieved investors affected by advisor negligence. Through diligent investigation, expert analysis, and strategic legal representation, we seek to achieve the best possible outcomes for our clients and help them regain their financial security and peace of mind.
Client Reviews
No Recovery, No Fee
Fill out the contact form or call us at 503-222-7475 to schedule your free consultation.