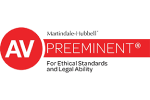 What We Do
Banks Law Office attorneys represent individual and institutional investors and consumers from all across the country as well as outside the United States in FINRA securities arbitration and in court. Our clients come to us when they have suffered losses as a result of professional negligence, abuse, misconduct and outright fraud. Some representative areas of our practice include the following:
Non-Traded Investments: Non-traded investments can pose significant risks to investors, but lawyers with expertise in securities law can provide essential assistance in recovering lost funds when unlawful activities are involved. Recent products of interest include GWG L-Bonds and the Hospitality Investors Trust. Learn more about non-traded investments here.
Broker Misconduct: Trusting a financial advisor or broker with your hard-earned assets is a significant decision. When this trust is violated through negligence or misconduct, the consequences can be devastating. We hold brokers and financial institutions accountable for their actions. Our firm meticulously investigates cases of broker misconduct, including unauthorized trading, churning, misrepresentation, and other unethical practices. We work to protect your financial future. Learn more about Broker Misconduct and all related claims here.
Consumer Protection: Consumer rights are at the core of our practice. We understand that consumers often face a power imbalance when dealing with large corporations or financial institutions. Whether you have fallen victim to unfair lending practices, deceptive advertising, or defective products, our legal team is here to fight for your rights. We are committed to advocating for justice on behalf of consumers and ensuring that you are treated fairly in the marketplace. Learn more about consumer protection and related claims here.
Banks Law Office has recovered millions of dollars for investors in state court and on appeal in addition to recoveries made through arbitration, independent settlement, mediation, and trial by jury. If you believe that you or someone you know might be a victim of investment fraud, professional misconduct or negligence, please take advantage of our thorough, confidential, and completely complementary case analysis. Let us tell you what your option might be for recovery. We can be reached at 503.222.7475 or through our contact form.
Non-Traded Investments

Hospitality Investors Trust Investigation

Failure to Supervise
Investment Fraud
Oil & Gas
Private Placements
Shareholder Litigation
Client Reviews
No Recovery, No Fee
Fill out the contact form or call us at 503-222-7475 to schedule your free consultation.