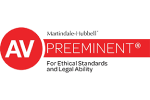 Ponzi Scheme Recovery
Our Ponzi scheme recovery practice focuses on assisting victims who have fallen prey to fraudulent investment schemes. Ponzi schemes operate by promising high returns to early investors and using the funds contributed by new investors to pay purported profits to earlier participants. These schemes eventually collapse when the inflow of new funds is insufficient to cover the promised returns, leaving the majority of investors with substantial losses.
At Banks Law Office, we understand the devastating impact of Ponzi schemes on individuals and families. We have extensive experience in handling these cases and work tirelessly to pursue recovery for victims and hold the perpetrators accountable for their deceitful actions.
One of the main challenges in Ponzi scheme recovery is identifying and locating the assets that can be used to compensate the victims. Fraudsters often go to great lengths to conceal their ill-gotten gains, making it essential to employ a thorough and resourceful approach. Our attorneys often collaborate with forensic accountants, investigators, and other financial experts to trace the flow of funds and uncover hidden assets.
When handling Ponzi scheme recovery cases, we often work closely with court-appointed receivers and trustees, who play a vital role in recovering and distributing the remaining assets to victims. Our legal team assists in gathering evidence and preparing documentation to support the claims of affected investors. We also communicate regularly with the receiver or trustee to stay informed about the progress of the case and advocate for our clients' best interests.
Securing compensation for victims of Ponzi schemes requires navigating complex legal proceedings. Often, victims must compete for a share of the recovered assets, and the distribution process can be lengthy and convoluted. Our experienced attorneys are well-versed in dealing with the intricacies of these cases and are adept at negotiating on behalf of our clients to maximize their recovery.
Furthermore, we explore all available avenues for recovery, including pursuing claims against third parties who may have been involved in facilitating the Ponzi scheme. This could include financial institutions, advisors, or other entities that were aware of the fraudulent activities and failed in their duty to protect investors.
Beyond the legal aspects, we understand the emotional toll that Ponzi scheme victims endure. Our compassionate approach ensures that we provide support and guidance throughout the recovery process, offering a sense of reassurance during a challenging time.
It is crucial for individuals to be vigilant and educated about the warning signs of Ponzi schemes to avoid falling victim to such fraudulent schemes. However, if you suspect that you or a loved one has been ensnared in a Ponzi scheme, it is essential to seek legal counsel promptly. The earlier victims take action, the better chance there is for potential recovery of assets.
At Banks Law Office, our mission is to help Ponzi scheme victims seek justice and recover their losses. Through our comprehensive approach, tenacious advocacy, and commitment to client well-being, we strive to provide the support and legal representation needed to achieve the best possible outcome for our clients. While the aftermath of a Ponzi scheme can be devastating, we believe that holding wrongdoers accountable and securing financial restitution can provide a path towards rebuilding one's financial future. To learn more about our firm please browse the following links:
Client Reviews
No Recovery, No Fee
Fill out the contact form or call us at 503-222-7475 to schedule your free consultation.