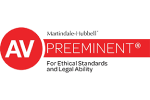 Securities Fraud
Securities fraud is a complex and pervasive form of financial misconduct that involves deceptive practices in the securities market, with the aim of manipulating or defrauding investors. At Banks Law Office,we represent individuals and institutions who have suffered financial losses due to securities fraud.
Securities fraud can take various forms, ranging from false or misleading statements about a company's financial performance to insider trading, market manipulation, or the sale of unregistered securities. Perpetrators of securities fraud may include company executives, brokers, investment advisors, or other individuals seeking to profit at the expense of investors.
Our experienced attorneys have a deep understanding of the laws and regulations governing the securities industry, including the Securities Act of 1933, the Securities Exchange Act of 1934, and the Investment Advisers Act of 1940. We also stay abreast of recent developments and changes in securities laws to ensure that our clients receive the most current and effective legal representation.
When handling securities fraud cases, our legal team conducts thorough investigations to gather evidence and build a strong case. This involves reviewing financial statements, trading records, emails, and other communications to identify any fraudulent activities or misrepresentations. We may collaborate with financial experts, forensic accountants, and industry specialists to bolster our case with expert analysis and testimony.
One of the key elements of securities fraud cases is demonstrating that the fraudulent statements or actions were material and had a significant impact on the investment decisions of our clients. This requires skillful legal analysis and the ability to present complex financial information in a clear and compelling manner. Our attorneys are well-versed in navigating the complex legal processes involved in securities fraud cases. We may pursue legal action through arbitration with FINRA, the Financial Industry Regulatory Authority, or through litigation in state or federal courts, depending on the most suitable path for our clients' needs.
At Banks Law Office, we are dedicated to seeking justice for victims of securities fraud and holding wrongdoers accountable for their actions. We understand the emotional and financial toll that securities fraud can have on investors, and we approach each case with empathy and compassion, providing support and guidance throughout the legal process.
Our ultimate goal is to secure fair compensation for our clients' losses and, when applicable, seek punitive damages to deter future misconduct. By pursuing securities fraud cases, we contribute to maintaining the integrity of the securities market and helping investors regain their financial security and confidence in the investment industry.
Securities fraud is a significant threat to investors' financial well-being, and our expertise in this area enables us to provide skilled and effective legal representation for victims. At InvestorJustice, we are committed to upholding the rights of investors, seeking justice, and pursuing financial recovery for those affected by securities fraud.
Client Reviews
No Recovery, No Fee
Fill out the contact form or call us at 503-222-7475 to schedule your free consultation.