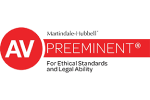 Banks Law Office Seeking Potential Victims Of "Tongi Tupe" Ponzi Scheme
If believe you are a victim of the Tongi Tupe investment program, please contact Banks Law Office for a free consultation about your legal rights.
The Securities and Exchange Commission (SEC) has taken decisive legal action against Tilila Walker Sumchai, a resident of Richmond, California, accusing her of orchestrating a sophisticated and egregious fraudulent securities offering. This elaborate scheme, according to the SEC, succeeded in raising a staggering $11.8 million from over 1,000 investors, specifically targeting members of the Tongan American community residing across the United States.
The SEC's complaint paints a detailed picture of Sumchai's alleged misconduct, spanning from approximately January 2021 to October 2021. During this period, Sumchai is said to have employed deceptive tactics to persuade retail investors to engage in what she presented as a lucrative investment opportunity named "Tongi Tupe." Central to her sales pitch was the false assurance that a proprietary and undisclosed algorithm would generate guaranteed high returns for investors.
What makes this case particularly insidious, as outlined in the SEC's complaint, is the strategic targeting of influential Tongan American leaders in the initial phase of the operation. These leaders, it is alleged, were enticed with substantial returns on their investments, a move calculated to lend an air of legitimacy to Tongi Tupe. Subsequently, Sumchai purportedly organized exclusive meetings hosted by these leaders, where she actively promoted Tongi Tupe to other members of the Tongan American community.
The promises made during these presentations were nothing short of extravagant, with Sumchai allegedly assuring potential investors of exceedingly high returns. One notable example cited in the complaint is a promise of a $146,000 profit within a mere 16 weeks from a relatively modest $3,000 investment. However, the SEC contends that these promises were nothing more than a façade, as Tongi Tupe allegedly functioned as a Ponzi scheme. The operation relied on the influx of funds from new investors to pay returns to earlier participants, creating a deceptive cycle.
Beyond the Ponzi scheme allegations, the complaint further accuses Sumchai of diverting investor funds for personal and unauthorized purposes. These include expenditures on casino trips, travel, and shopping, raising questions about the misappropriation of funds intended for the purported investment opportunity.
Monique C. Winkler, Director of the SEC's San Francisco Regional Office, emphasized the gravity of the situation, stating, "As we allege in our complaint, Sumchai sought to enrich herself by exploiting retail investors within the Tongan American community. The SEC will continue to aggressively pursue affinity frauds, which prey on the trust that members of a close-knit community have in each other."
The legal action, filed in the U.S. District Court for the Eastern District of California, comprises charges against Sumchai for violating antifraud provisions of federal securities laws. The SEC is seeking a range of remedies, including permanent injunctions, disgorgement with prejudgment interest, a civil penalty, and an officer and director bar.
The FBI is also interviewing victims of the Ponzi scheme.
Client Reviews
No Recovery, No Fee
Fill out the contact form or call us at 503-222-7475 to schedule your free consultation.