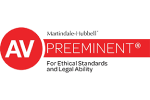 Beneficient's Quarterly Report Shows GWG's Goodwill Was Overvalued By $1.4 Billion
Introduction
On November 14, 2023, Beneficient ("BENF" or "the company") filed its quarterly report for the third quarter of 2023. In the report, Beneficient admitted that its goodwill, which was previously reported on GWG's balance sheet, had been overvalued by $1.4 billion. Accordingly, BENF wrote the value of the goodwill down from $2.4 billion to approximately $968 million.
GWG had previously come under scrutiny for overstating BENF's goodwill on its balance sheet, which misleadingly inflated the value of GWG's assets and covered up its high risk of insolvency. BENF's latest financial statement confirms that the value of the goodwill was overstated.
The Trigger:
The company's troubles began with a sustained drop in its Class A common stock price and a subsequent decrease in market capitalization. This prompted the company to believe that the fair value of its reporting units, specifically Ben Liquidity and Ben Custody, might be lower than their recorded values.
The Impairment Assessment:
To address this concern, the company performed an interim impairment assessment. This process involved evaluating the fair value of each reporting unit by considering the overall enterprise value of the company. This enterprise value was determined by assessing various equity instruments, primarily based on the Class A common stock price per share.
Methodology Used:
The company employed the discounted cash flow method to estimate the relative value of each reporting unit based on future cash flows, using a multi-year forecast. Additionally, a terminal value was calculated using a long-term growth rate, informed by industry trends, analyst reports, economic conditions, and management expectations.
Results of the Assessment:
The impairment analysis conducted on June 30, 2023, resulted in a non-cash goodwill impairment charge of $1.1 billion and $306.7 million in June and September 2023, respectively. The discount rates used ranged from 24.8% to 26.2%, and a 3.0% terminal year long-term growth rate was applied for each reporting unit.
Consequences:
Post-impairment, there was no excess of reporting unit fair value over carrying value for Ben Liquidity or Ben Custody. Additionally, one reporting unit, Ben Markets, showed a negative carrying amount of net assets and goodwill of approximately $9.9 million as of both June and September 30, 2023.
Client Reviews
No Recovery, No Fee
Fill out the contact form or call us at 503-222-7475 to schedule your free consultation.