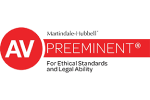 FINRA Disciplinary Action Against Richard Siminou
In a recent disciplinary action by the Financial Industry Regulatory Authority (FINRA), Richard S. Siminou faced penalties for trading violations and unsuitable recommendations. The key details of this case are as follows:
Sanctions:

Siminou received a $5,000 fine.
He was suspended from any association with FINRA member firms in all capacities for a four-month period.
Siminou was ordered to make restitution payments of $17,021, plus interest, to affected customers.

Findings:

Siminou neither admitted nor denied the findings.
He was found to have engaged in excessive and unsuitable trading in two elderly customer accounts.
The trading led to annualized cost-to-equity ratios of over 29 percent and 34 percent for these accounts, respectively.
Due to these unsuitable recommendations, the affected customers incurred $17,021 in commissions and fees.

Suspension Period: The suspension is effective from September 18, 2023, through January 17, 2024.
FINRA Case Number: #2019064511205
If you lost money because of Siminou's investment advice, please contact Banks Law Office.
Client Reviews
No Recovery, No Fee
Fill out the contact form or call us at 503-222-7475 to schedule your free consultation.