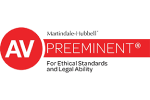 FINRA Expels BrokerBank Securities
In a recent regulatory development, BrokerBank Securities, Inc. and its CEO, Philip Paul Wright, faced severe sanctions from the Financial Industry Regulatory Authority (FINRA). This case shines a spotlight on the consequences of non-compliance in the financial industry, revealing how the firm and its CEO allowed an unregistered person to operate in a registered capacity. Let's delve into the details of this disciplinary action and its implications.
Key Points:
Sanctions that Made Headlines: BrokerBank Securities, Inc. received the harshest penalty, being expelled from FINRA membership. Simultaneously, Philip Paul Wright, the firm's CEO, was barred from associating with any FINRA member in all capacities.
The Root of the Issue: The sanctions stemmed from the firm and Wright's disregard for regulatory rules, particularly their decision to let an unregistered individual take on a registered role.
Unregistered Associate's Role: The unregistered person played a pivotal role by introducing former customers to the firm. In return, the firm committed to paying a significant portion of the commissions generated from these customers' transactions.
Previous Regulatory History: It's worth noting that the unregistered individual had a prior disciplinary history, rendering him ineligible for FINRA registration.
CEO's Responsibilities: As the firm's CEO, Philip Paul Wright held key positions, but his involvement in customer transactions was minimal. He identified himself as the registered representative for customer accounts but wasn't directly involved in account setup and securities purchases.
Unregistered Associate's Involvement: Despite the unregistered person's suspension and statutory disqualification from conducting securities business, the firm permitted him to associate with them, engage in securities transactions, and compensated him.
Compensation Details: The firm, acting through Wright, paid a substantial sum, totaling $101,598, to the unregistered individual, with a significant portion paid during his statutory disqualification period.
Failure to Cooperate with FINRA: In a significant compliance lapse, Wright failed to respond to FINRA's requests for information and documents pertaining to various aspects of the firm's operations and adherence to regulatory rules.
If you lost money as BrokerBank's customer, please contact Banks Law Office for a free consultation.
Client Reviews
No Recovery, No Fee
Fill out the contact form or call us at 503-222-7475 to schedule your free consultation.