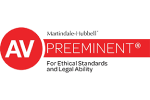 FINRA Sanctions Kalos's Arni J. Diamond For Selling GPB
FINRA (The Financial Industry Regulatory Authority Inc.) has been penalizing broker-dealers for their involvement in selling high-risk GPB private placements, which were limited partnerships investing in income-producing businesses. GPB raised $1.8 billion from retail investors, but their failure to file required financial statements with the SEC led to problems. Now, FINRA is increasingly focusing on individual brokers and financial advisors who sold these investments.
Recently, Finra fined broker Arni J. Diamond $5,000 and suspended him for four months due to alleged unsuitable recommendations of GPB private placements made before 2018. Diamond was associated with Kalos Capital Inc., which filed for bankruptcy due to legal fees related to GPB sales.
In one case, a client invested $50,000 in a GPB private placement despite not meeting the criteria for accredited wealth investors. Another client had a moderate risk tolerance but made $200,000 in investments, causing overconcentration in their portfolio, violating industry rules. Both clients settled with Kalos Capital, but the outcome remains uncertain due to the firm's bankruptcy.
Overall, Finra's actions are aimed at addressing issues with GPB private placements and the role of individual brokers and advisors in selling them, but there is criticism that it might be too little, too late for affected investors.
Client Reviews
No Recovery, No Fee
Fill out the contact form or call us at 503-222-7475 to schedule your free consultation.