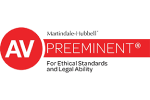 FINRA Suspends Kingswood Capital's Broker Daniel King For Unsuitable Trading
On July 17, 2023, Daniel M. King of Venice, California, was issued an AWC (Acceptance, Waiver, and Consent) by FINRA. In this disciplinary action, King was fined $10,000, suspended from associating with any FINRA member for two months, and ordered to pay $33,374.31 plus interest in restitution to a customer. This restitution is related to his unsuitable use of margin trading, which caused two non-sophisticated investors to incur over $46,000 in commissions, fees, and margin interest.
King recommended the use of margin to leverage buying power and employed a short-term trading strategy, frequently advising his customers to buy securities on margin and then sell them after a short period, often resulting in losses. Both customers lacked prior experience with margin trading and followed King's recommendations, leading to substantial losses for them. The suspension is effective from August 21, 2023, to October 20, 2023. King consented to these sanctions without admitting or denying the findings.
If you lost money because of King's investment recommendations, please contact Banks Law Office today.
Client Reviews
No Recovery, No Fee
Fill out the contact form or call us at 503-222-7475 to schedule your free consultation.