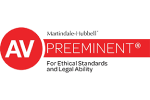 GWG L-Bond Investors Continue To Lose Money In October 2023
Last month, we noted that GWG L-Bond investors had already lost most of their money. In October 2023, the status of GWG-L Bond investments has continued to decline.
As we noted in our previous blog post, GWG's bankruptcy allowed the company to re-structure the debts it owed to L-Bond holders. As a result, L-Bond investors no longer own L-Bonds per se. They instead own interests in certain other assets described in the chart below: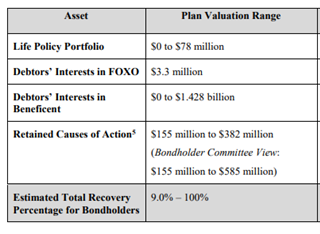 As shown in that chart, most of the value L-Bond investors now own is their interests in the startup called "Beneficient."
Last month, we noted that Beneficient's stock price (under the ticker "BENF") of just over $2.50 per share proved that L-Bond holders' interests in Beneficient were worth less than $441 million. That meant L-Bond holders had already lost most of the value of their L-Bonds.
This month (October 2023), the value of Beneficient fell by more than 50 percent. As of the close of business on Friday, October 13, 2023, it was trading at $1.14 per share. That means L-Bond holders' interests in Beneficient are now worth less than $200 million.
There are approximately 27,000 L-Bond holders, so each L-Bond holder probably has less than $7,200 of interest in Beneficient. Considering that each L-Bond holder purchased L-Bonds for $25,000, their interests in Beneficient are a relatively small consolation prize.
To make matters worse, the value of L-Bonds may continue to decline. Typically, it is impossible to predict changes in the publicly traded stock price of a security like BENF. But Dr. Craig McCann has previously predicted that BENF may predictably fall in value because, currently, it is not trading in an efficient market. It is not trading in an efficient market because there are very few shares that are being bought or sold each day.
As Dr. McCann notes, in order for L-Bond investors' interests in Beneficient to be turned into cash for the L-Bond investors, someone will need to find buyers willing to purchase millions of shares of Beneficient. Dr. McCann predicts, and I agree, that it will be impossible to find so many purchasers of Beneficient stock without dropping the price substantially.
Client Reviews
No Recovery, No Fee
Fill out the contact form or call us at 503-222-7475 to schedule your free consultation.