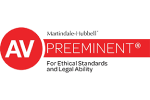 How Long Does FINRA Arbitration Take?
The duration of FINRA (Financial Industry Regulatory Authority) consumer arbitrations can vary widely depending on several factors, including the complexity of the case, the number of parties involved, and the availability of the arbitrators. On average, FINRA arbitration cases typically take around 18 months from the initial filing to the issuance of an award. However, some cases may be resolved more quickly, while others may take longer.
Notably, the FINRA Arbitrator's Guide states that "expedited cases" (cases that involve an elderly or seriously ill claimant) should usually have an evidentiary hearing (similar to a trial) within 6 months of the initial pre-hearing conference. The Arbitrator's Guide also states that non-expedited cases should usually have an evidentiary hearing within 9 months of the initial pre-hearing conference. In practice, however, FINRA takes much longer to adjudicate cases.
Here are some other factors that can influence the timeline of a FINRA arbitration:
Case Complexity: More complex cases involving numerous parties, a wide range of financial products, or intricate legal issues may take longer to resolve.
Arbitrator Availability: The availability of arbitrators can affect the scheduling of hearings and the overall timeline. Arbitrators may have other commitments that impact the speed of the arbitration process.
Discovery Process: The discovery phase of the arbitration, during which parties gather and exchange evidence, can extend the timeline if there are disputes or delays in this process.
Mediation and Settlement Discussions: Parties may engage in mediation or settlement discussions, which can expedite or extend the arbitration timeline depending on the outcomes.
Motions and Pre-hearing Briefs: Motions and pre-hearing briefs filed by the parties can add additional time to the process, as arbitrators must review and address these submissions.
Hearing Scheduling: The scheduling of the actual arbitration hearing can also affect the timeline. Arbitrators and parties must coordinate their schedules for the hearing.
Post-Hearing Considerations: After the hearing, arbitrators need time to deliberate and issue a final award.
It's important to note that the duration of FINRA arbitration may vary significantly from case to case. Parties involved in a FINRA arbitration can work with their legal representatives to manage the process efficiently and effectively.
Client Reviews
No Recovery, No Fee
Fill out the contact form or call us at 503-222-7475 to schedule your free consultation.